Make Money From Your Blog Set up your blog and traffic is coming your way, you're ready to start monetizing And start making money
Email marketing is best way to make money
How Email marketing help to monetize??
It keeps people in-the-know. When you promote  yourself, start consulting service, or publish an blog or youtube channel, your subscribers are going to care. So, if you want to see quick results , be sure you have an email list built with interested individuals.
excellent ways to monetize your blog:
1) Affiliate Marketing
Affiliate marketing is  performance-based. As blogger, you include links to a product or service offered affiliate Link. If one of your visitors clicks on that link and purchases the service, you'll receive a cut of the cost.
Promote products you've personally used and recommend
Disclaimer on your site as to not mislead your readers (like I do here).
get involved in affiliate marketing through joining a popular program such as :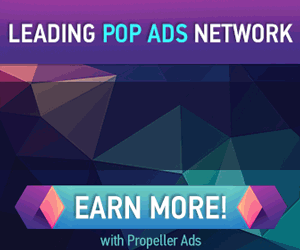 Amazon Associates


User have to purchase through your link and you get commission vary as per products
Based on impressions: This depends on page views. For instance, for every 1,000 page views you get
Based on clicks: if a visitor clicks on the ad can range anywhere from $0.01 to cost of the add.
Banner-ads
You're generating a good traffic, you might be approached by sponsor your website. There are two request a blogger get in these cases :
Paid reviews & sponsor posts review

Banner ads
Paid reviews:  is when Promoter sends you their product and pays you to review about it , but you are not obligated todo  positive review at all we can find some of  channel doing that like GsmArena about Smartphones etc.

Sponsor post review : When Sponsor Specific post in exchange for a back link for the website.
Banner ads : They are just they sound like. They are ads you place in your header footer or sidebaar. The sponsor will pay you often monthly to keep it above on your blog or website.
eBooks
Selling a unique product in industry, is a ideal o
pportunity

.It is very easy to Publish your Ebook and ready to sell it with retailers like Amazon or on your blog/website
Need more advice?
Comment Below ! I will answer  your all queries related to Blog Earning